HY-ZX-1
Mattress Automatic Packing Machine
Patented Product|Automatic Opening | Packing | Sealing Intergration
HY-ZX-1 Mattress Automatic Packing Machine [ Patented product ]
[ Automatic opening | Packing | Sealing Intergration ]


Purpose:It is widely used for carton packaging of mattresses and other materials , realizing the integration of automatic unpacking, packing and sealing.
1】 It can be compatible with cartons of various specifications at the same time and adopts servo sytstem,which can change specifications in production, being convenient and fast, and greatly improving production efficiency.
2】 With smooth design,the appearance structure of the machine is pretty and machhine can be operated easily.
3】 It can display real-time running data on operation panel,memorize automaticly and switch product storage function,which is easy to operate.
4】 It not only combine hot melt adhesive with tape for sealing , but also choose auxiliary functions,such as labeling and weighing detection.
5】 With several safety protection measures,fault detection function for ease of determining the running state of the machine at any given time.
Parameter

HY-ZX-1

Size(LWH)

5870×7820×2250 mm

Production capacity

3~6 roll/min

Packing method

Middle sealing with tape,

corner sealing with hot melt adhesive.

Material coil diameter

260~450 mm

Carton length

1000~2050 mm

Tape specifications

40~70 mm

Power

5 KW

Voltage

380 V/50HZ

Gross weight

6000 KG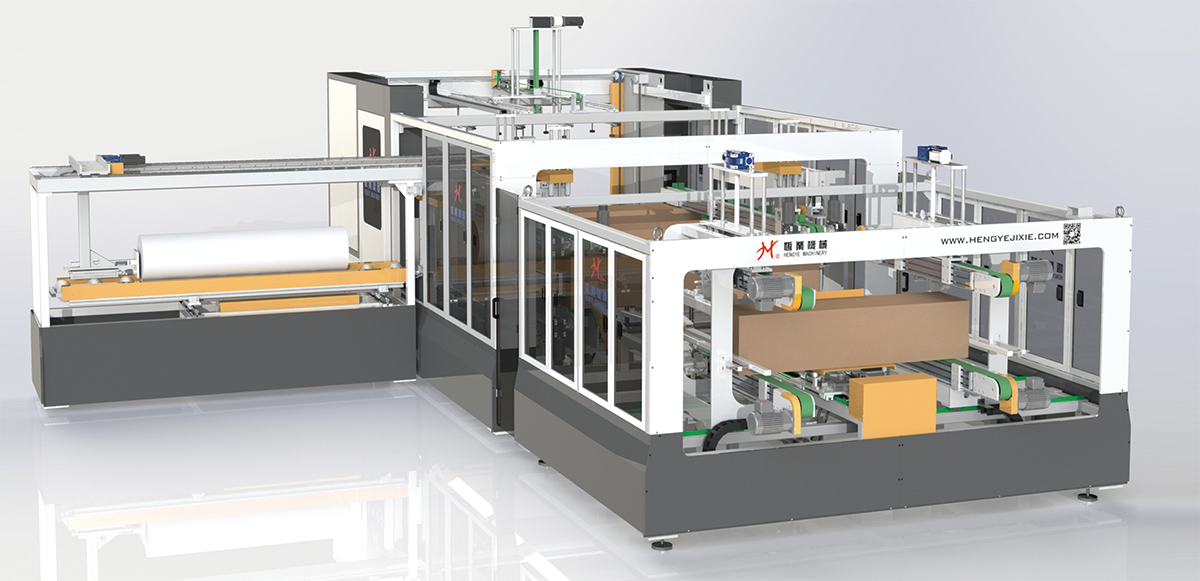 Recommended for you